I had a lot of fun decorating Arlo's nursery, and I couldn't be more pleased with the end result. It's by far my favorite room in our house, and not only is it cute, but it's really meaningful, too.
Remember Danny's
Party in the Woods
post? Well, this nursery is a tribute to Danny, the strongest, sweetest guy a gal could ask for. He's cried with me, hoped with me, and rejoiced with me—and I'm honored to call him my husband.
This nursery serves as a reminder of how far we've come—a reminder of everything we've lost and of everything we have. It's a reminder that our love can move mountains.
Without further ado, here it is!
To give you a feel of what the room looks like as a whole, we'll start off with this poor-quality cell phone panoramic photo:
Now, here are the pretty photos that Sarah of LuSarah SEAS Photography took and my friend, Melanie, edited: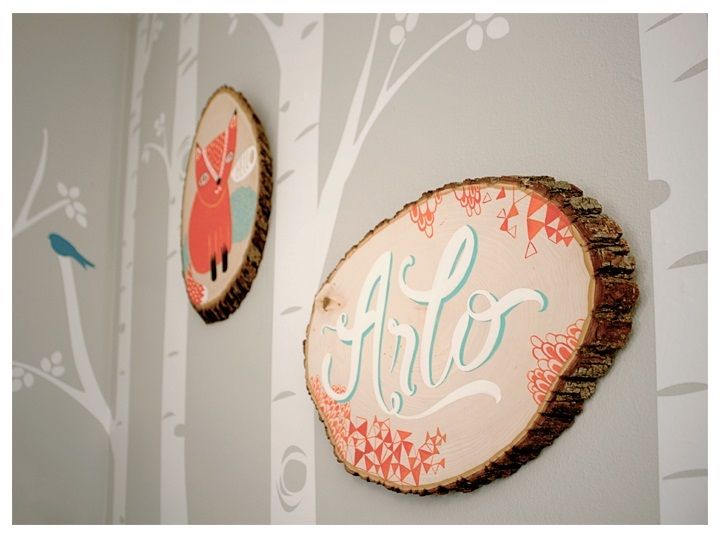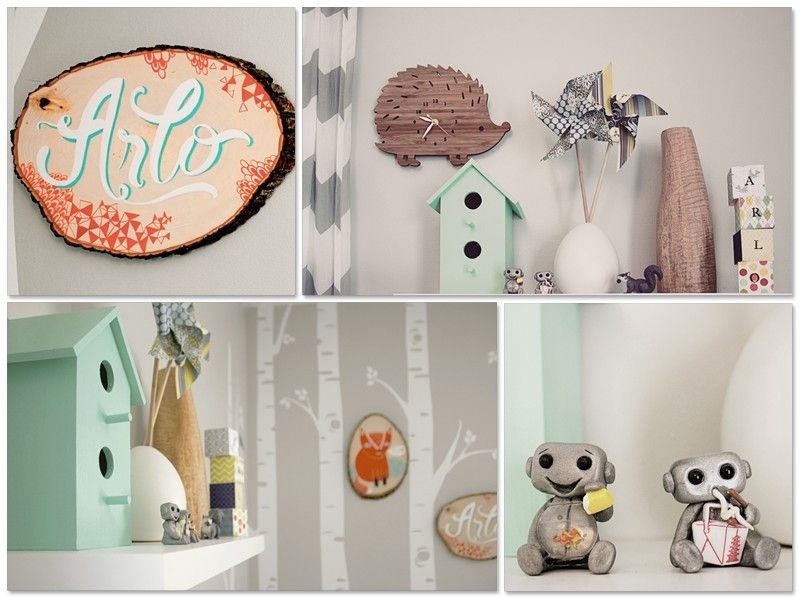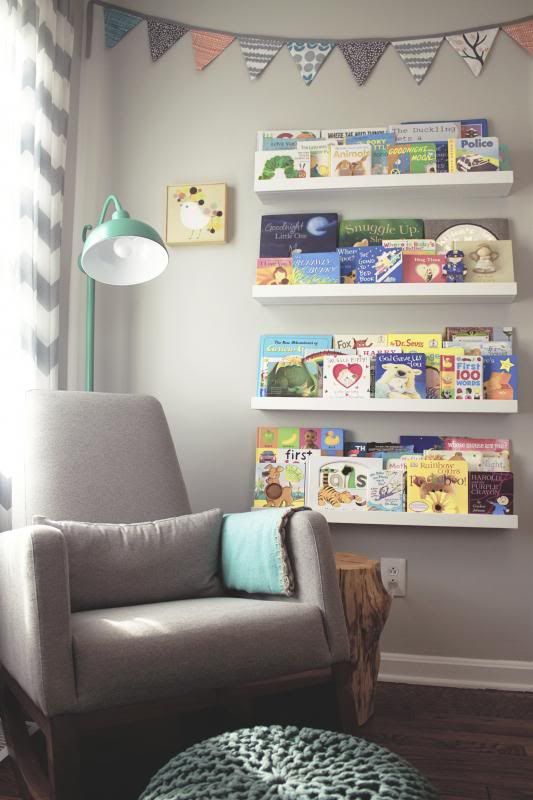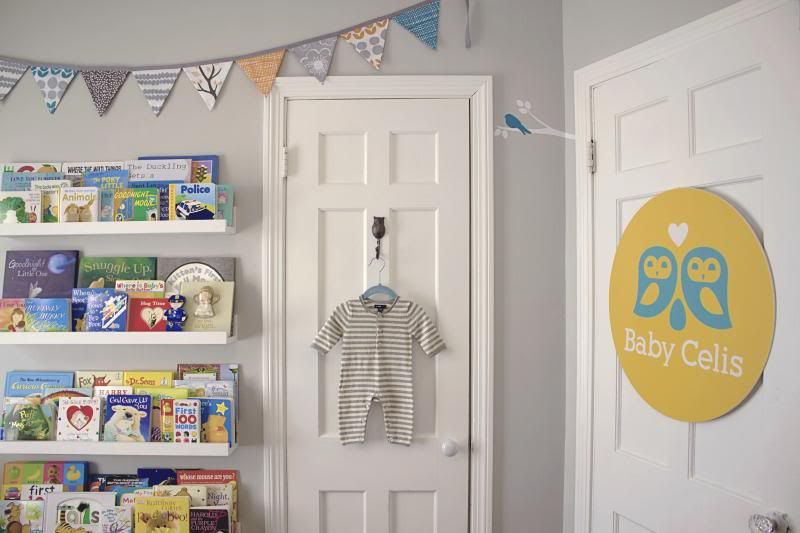 Just for fun, let's revisit the mood board I created before I started actually executing my plan. I made this board before Danny's Party in the Woods post, so I hadn't yet planned on incorporating party elements (i.e., the pennant, the party fabric in the embroidery hoop, the pinwheels, the happy fox art) into the design.
Pretty close, right? Everything that's missing is missing for a reason. First, I actually did spend a million hours on a DIY mobile (I have a photo somewhere that I'm too lazy to dig up), but I couldn't shake the image of it falling into the crib, and it didn't look good anywhere else. Second, I have a mirror and lots of prints (already in frames!) that I just couldn't find the motivation to hang. Third, the giraffe is in the attic because he's too big for the nursery. He'll look cute in our office if we ever get it done. (Right now, it's a catch-all room.) Fourth, the little Ikea moose guy is in a box somewhere, and since Arlo won't be able to use it for a long time, we didn't feel the need to put it together yet.
And there you have it! Arlo's Party in the Woods. (It's so fitting because we just can't stop celebrating.)